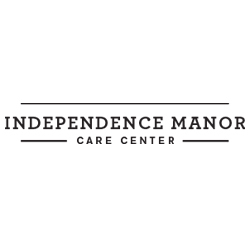 Nursing Personnel
Independence, MO
NURSING PERSONNEL
Independence, MO
Job status
Full time, Part time, Contract
Job description
Independence Manor Center has immediate openings in our Independence facility for individuals with a nursing back ground. We have several shifts both full time and part time for CNA's, LPN's, CMT's as well as RN licensed.

We offer a shift differential of $2.00 per hour Monday thru Friday and $4.00 per hour on the Weekends.


We offer you:

• Flexible scheduling - shifts include weekend, full-time evening, and part-time nights.
• Affordable health insurance (for full-time employees).
• A competitive salary, based on experience.

Independence Manor Center is dedicated to providing high-quality, short- and long-term healthcare and rehabilitation services for our residents, and maintaining open lines of communication with our residents' families.

At Independence Manor, we exemplify "family" in all we do. We maintain a commitment to culture change and an environment where residents drive the process and can experience life-enriching experiences every day. Family involvement is very important at Independence Manor Center and we always encourage and promote a family-oriented home atmosphere in everything we do. We are progressive in that our residents drive the care we provide, and we embrace alternative programs and therapies that round out and balance our residents' quality of life.

Here at Independence Manor Center, our family atmosphere sets us apart. The staff truly feels they are part of a family and treat residents and their family members as such. We are developing true person-centered care in everything we do. Our staff always respect resident choices and preferences in every aspect of the care and services they provide.

We seek:

• Individuals who have some experience in nursing.
• Individuals who believe they fit the job description.
• Individuals who are dependable.
• Individuals who truly care about their patients.

We are an EOE employer.
16503